4396841 Water Filter 3 Compatible EDR3RXD1, W10193691 Water Filter by CoachFilters 5Packs
SECURE TRANSACTION
Tips: The product was updated, you may receive a different package.
Frequently Bought Together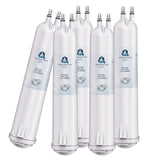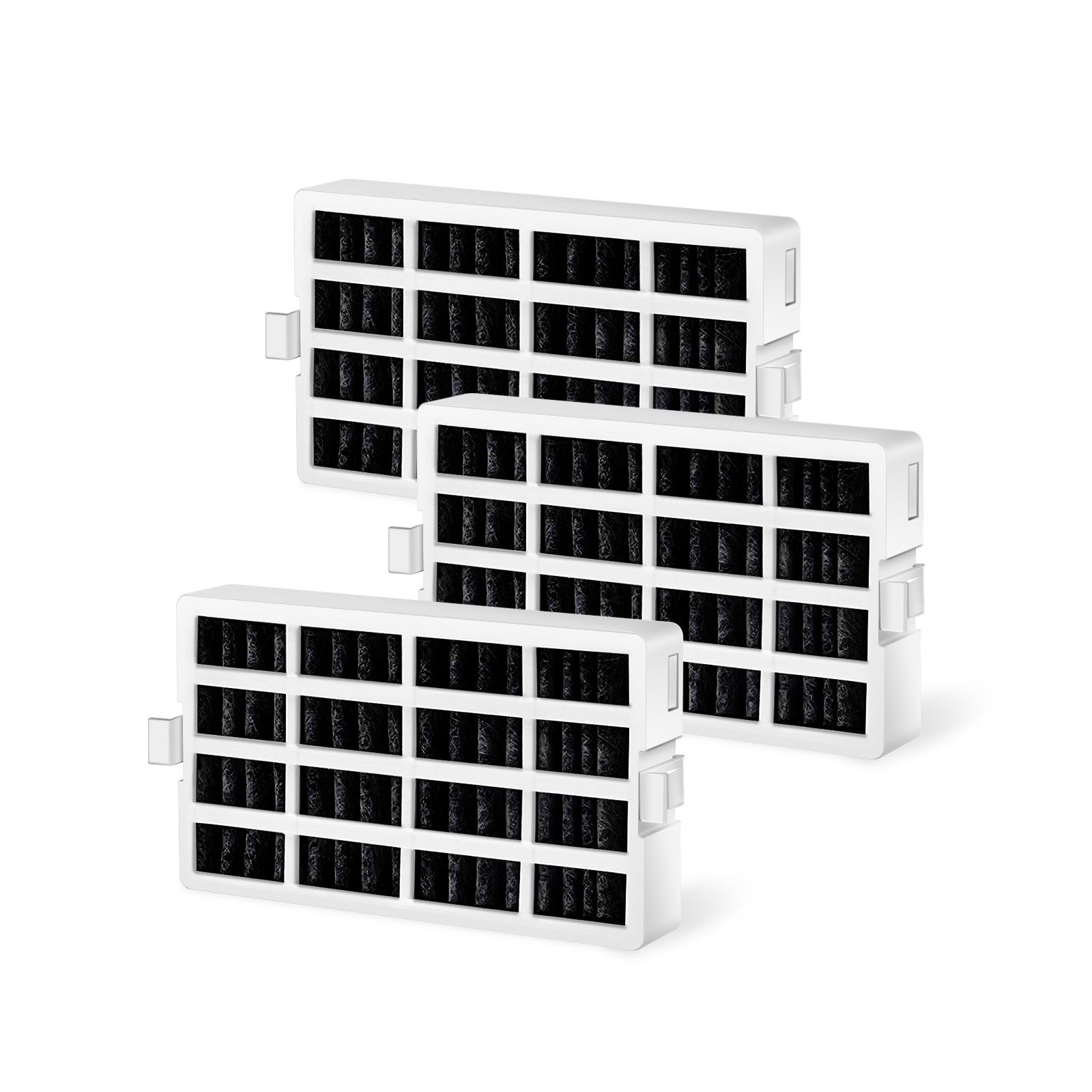 This item:

4396841 Water Filter 3 Compatible EDR3RXD1, W10193691 Water Filter by CoachFilters 5Packs

-

$55.99

W10311524, AIR1, AP4538127 Refrigerator Air Filter by DFilters 3pk

- $15.99
Description
Product Details
The Coachfilters for Whirlpool EDR3RXD1 EveryDrop Ice & Water Refrigerator Filter 3 refrigerator water filter is a new replacement for the Whirlpool / KitchenAid 4396710 Refrigerator Ice & Water Filter and Whirlpool / KitchenAid 4396841 Refrigerator Ice & Water Filter. It is used in side-by-side refrigerators for the following brands: Whirlpool, Maytag, KitchenAid, Jenn-Air, and Amana.
Features:
Easy installation and operation
Helps reduce chlorine taste and odor
Helps reduce contaminants found in tap water and improves its quality
Replaces the popular 4396841 and 4396710 filters
Specifications
Filter Life: 6 months or 200 gallons (whichever comes first)
Flow Rate: 0.5 gallons per minute
How To Install The EDR3RXD1 Water Filter:
Locate filter in the grille near the bottom of your refrigerator
Push button firmly until filter pops out
Remove cap from filter by twisting counter-clockwise
Reinstall cap on new filter and remove red caps from end of filter
Insert new filter in refrigerator and push in firmly until it clicks in place
Compatible Models:

Whirlpool: EDR3-RXD1 / 43-96710 / 43-96710B / 43-96710P / 43-96710T / 43-96711B / 43-96841 / 43-96841B / 43-96841P / 43-96841T / 43-96842B / 43-96842

Kenmore: 46-9020 / 46-9020P / 46-9030 / 46-9030P / 4609020000 / 4609030000 / 469020 / 469020P / 439030 / 469030P / 9083 / 469083 / 46-9083 / RFC3800A / T2RFWG2 / T1RFKB1 / T1RFWB1 / T1KB1

PUR: W10121145 / W10121146 / W10177635 / W10186667 / W10193691 / W10193691T

Kitchenaid: KBBL206EPA00 / KBBR306EPA00 / KBFC42FTS04 / KBFN402EPA01 / KBFN502EBS01 / KBFN506ESS00 / KBFO42FTX05 / KBLC36FTS02 / KBLC36FTS08 / KBLO36FTX05 / KBRC36FTS / KBRC36FTS06 / KBRO36FTX03 / KBRS36FTX00 / KBSD608EBS00 / KSCS25FVMK01 / KSBS25IVSS00 / ED5KVEXV007 / ED2VHEXVQ01 / ASD2523WRB00

Maytag: MSD2242VEB / MSD2254VEQ / MSD2272VEW / MSD2274VEM / MSD2530WEM / MSD2550VEB / MSD2552VEB / MSD2553WEW / MSD2559XEB / MSD2572VEW / MSD2574VEM / MSD2576VEB / MSD2578VEM


Amana: ASD2520WRB00 / ASD2522WRB / ASD2522WRD01 / ASD2522WRS02 / ASD2522WRW03 / ASD2524VES02 --Jenn-Air JB36NXFXE / JPK42SNXWSS / JS42SEDUDW / JS48PPDUDE / JB36NXFXLE / JPK48SNXWPS / JS42SSDUDE / JS48SEDUDW
Jenn-Air: JB36NXFXE / JPK42SNXWSS / JS42SEDUDW / JS48PPDUDE / JB36NXFXLE / JPK48SNXWPS / JS42SSDUDE / JS48SEDUDW

4396841 Water Filter 3 Compatible EDR3RXD1, W10193691 Water Filter by CoachFilters 5Packs
$55.99