3 pk Coachfilters CF1 EDR1RXD1 W10295370 W10295370A P4RFWB Filter 1 Replacement Refrigerator Water Filter
SECURE TRANSACTION
Tips: The product was updated, you may receive a different package.
Frequently Bought Together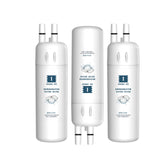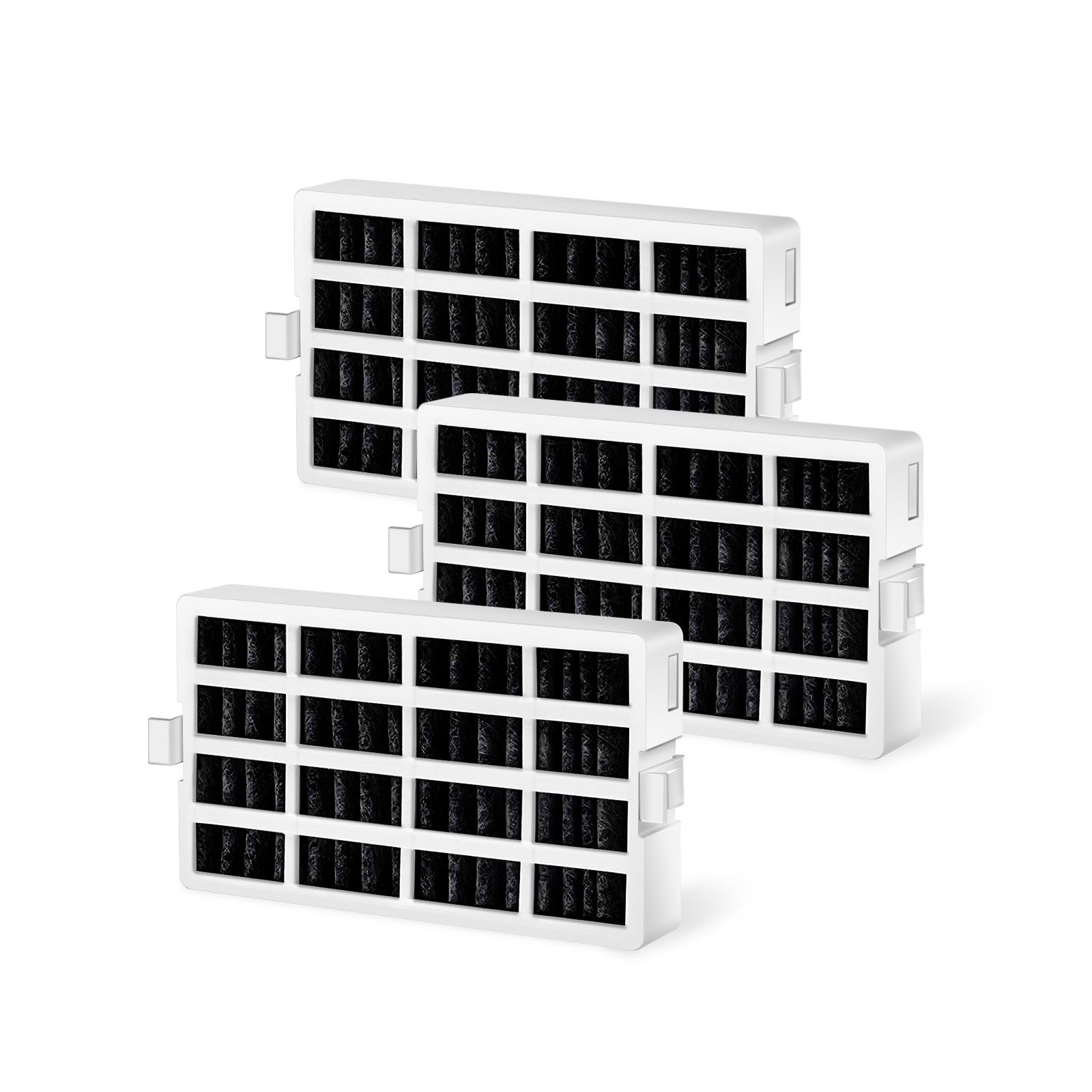 This item:

3 pk Coachfilters CF1 EDR1RXD1 W10295370 W10295370A P4RFWB Filter 1 Replacement Refrigerator Water Filter

-

$48.99

W10311524, AIR1, AP4538127 Refrigerator Air Filter by DFilters 3pk

- $15.99
Description
Detail
Drinking eight cups of water every day is good for your health. To enjoy healthy drinking water, look no further than our refrigerator replacement water filter. Designed to fit most brands, our water filter is compatible with EDR1RXD1, FILTER 1, Kenmore, KFFS20EYMS, SF26C4EXY, Maytag, etc. Our replacement refrigerator water filter delivers cleaner, fresher, better-tasting and more wholesome water to you and your family.
Features
Removes chlorine, lead, mercury, cadmium, and thallium while maintaining the original beneficial minerals.
Easy & fast replacement: Replacing the cartridge inside the refrigerator requires only a few minutes without tools.
Manufactured with advanced technology, our water filter replacement will serve as the original one without leaks.
Our water filter comes with a lifespan of six months or 200 gallons, which means you only need two or three filters per fridge every year.
30-day money-back guarantee: You will receive a full refund if you don't like the product or it does not match the description within 30 days of arrival. 

Compatible with:
Whirlpool
EDR1RXD1
W10295370,W10569760, W10295370A, WRL767SIAM, WRS322FDAB, WRS325FDAB, WRS526SIAH, WRS537SIAB, W10276924, W10291030,
FILTER 1
P4RFWB, P5WB2L, PS2378001

Kenmore
46-9930 9930, 9930P 469930, 04609930000, 9081, 106.51173.310
FILTER1
GSC25C4EYB, GSC25C5EYB, GSF26C4EXA, GSF26C4EXB, GSF26C4EXQ, GSF26C4EXS, GSF26C4EXT, GSF26C4EXY, GSS26C4XXA, GSS26C4XXQ, GSC25C4EYB, GSC25C4EYW, GSC25C4EYY, GSC25C5EYW, GSC25C5EYY, GSC25C6EYB, GSC25C6EYW, GSC25C6EYY, GSF26C4EXA, GSF26C4EXT, GSF26C4EXW, GSF26C4EXY, GSF26C5EXA, GSF26C5EXB, GSF26C5EXS, GSF26C5EXT, GSF26C5EXW, GSF26C5EXY, GSS26C4XXA, GSS26C4XXB, GSS26C4XXW, GSS26C4XXY, GSS26C5XXA, GSS26C5XXB, GSS26C5XXW, GSS26C5XXY, GSS30C6EYB, GSS30C6EYW, GSS30C6EYY, GSS30C7EYB, GSS30C7EYW, GSS30C7EYY
KFFS20EYMS
P4RFKB2, P4RFWB P5WB2L, PS2378001
SF26C4EXY
W10276924, W10291030, W10295370, W10394044 WRF560SEYB00, WSF26D4EXA, WSF26D4EXB, WSF26D4EXL, WSF26D4EXQ, WSF26D4EXS, WSF26D4EXY, , WSF26C2EXB, WSF26C2EXW, WSF26C2EXY, WSF26C3EXB, WSF26C3EXW, WSF26C3EXY, WSF26D2EXB, WSF26D2EXW, WSF26D2EXY, WSF26D3EXA, WSF26D3EXB, WSF26D3EXL, WSF26D3EXS, WSF26D3EXT, WSF26D3EXW, WSF26D3EXY, WSF26D5EXA, WSF26D5EXB, WSF26D5EXL, WSF26D5EXS, WSF26D5EXW, WSF26D5EXY, WRS586FIEM01, WRS571CIDM01, WRS325FDAW04, WRS325FDAM04, WRS325FDAM02, WRS322FDAM02,WRS322FDAW04, WRS322FDAM04, GSF26C4EXT02, ASD2575BRB01, 10651764510

7KSF26C6YY00, KFFS20EYBL00, KFFS20EYBL01, KFFS20EYBL02, KFFS20EYBL04, KFFS20EYMS, KFFS20EYMS00, KFFS20EYMS01, KFFS20EYMS02, KFFS20EYMS04, KFFS20EYWH00, KFFS20EYWH01

Maytag:
MFF2055DRE, MSB26C6MDE, MSF21D4MDM, MFF2055DRH, MSB26C6MDH, MSF25D4MDE, MFF2055DRM, MSB26C6MDM, MSF25D4MDH, MFW2055DRE, MSC21C6MDM, MSF25D4MDM, MFW2055DRH, MSF21D4MDE, MFW2055DRM, MSF21D4MDH

ASD2275BR, ASD2275BRS00, ASD2575BR, ASD2575BRS01, ASD2275BRB, ASD2575BRB0, ASD2575BRB, ASD2575BRW

Jenn-Air:
JSC23C9EEM, JSC24C8EAM
Six-month service life: Contaminants in water and the quality of the water can affect a filter's lifetime. For maximum contaminant reduction, it is recommended to replace your water filter every 6 months or 200 gallons.
Spec
| | |
| --- | --- |
| Filter Type | Coconut Shell Carbon |
| Filter Life | 6 Months |
| Brand Compatibility | EDR1RXD1, Kenmore |
| Capacity | 200 Gallons |
| Operating Pressure | 30-125 Psi |
| Operating Temperature | 34-100°F |
| Flow Rate | 0.528Gpm |
| Package Qty | 3 |

3 pk Coachfilters CF1 EDR1RXD1 W10295370 W10295370A P4RFWB Filter 1 Replacement Refrigerator Water Filter
$65.99