EDR2RXD1 Water Filter Compatible W10413645A, Whirlpool Refrigerator Water Filter 2, Made by CoachFilters 6Packs
SECURE TRANSACTION
Tips: The product was updated, you may receive a different package.
Frequently Bought Together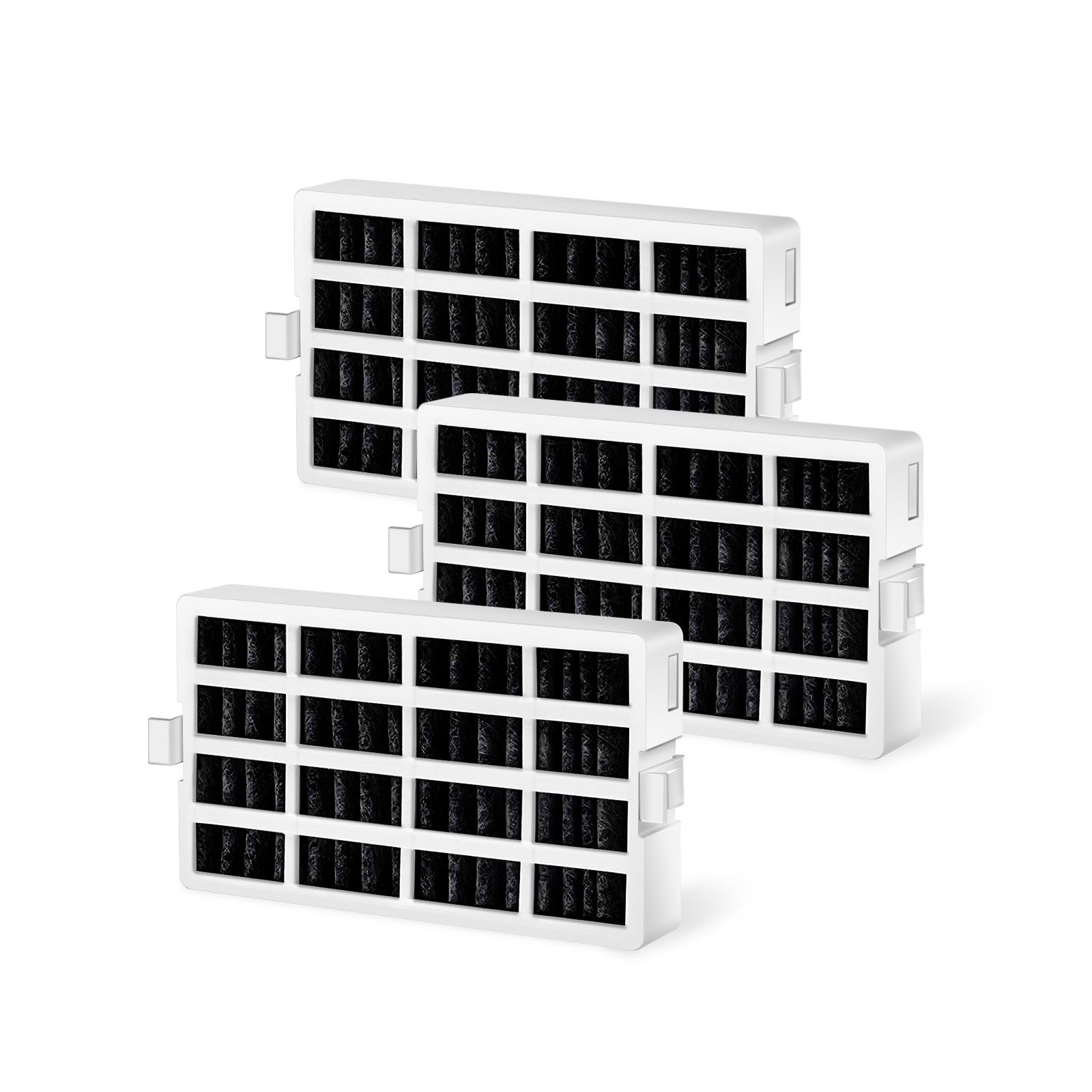 This item:

EDR2RXD1 Water Filter Compatible W10413645A, Whirlpool Refrigerator Water Filter 2, Made by CoachFilters 6Packs

-

$56.99

W10311524, AIR1, AP4538127 Refrigerator Air Filter by DFilters 3pk

- $15.99
Description
Product Details
Coachfilters for Whirlpool EDR2RXD1 Fridge Filter also known as Filter2 & W1041645A
The Coachfilters CF2 for Whirlpool EveryDrop EDR2RXD1 (AKA FILTER 2) takes over for the W10413645A filter and is used in refrigerators by Whirlpool, KitchenAid, Maytag, Amana, Jenn-Air, Kenmore and others. The Whirlpool
EDR2RXD1 filter
creates better tasting water for drinking and making beverages as well as clean, clearer, healthy ice.
Features:
Easy installation and operation
Helps reduce chlorine taste and odor
Helps reduce contaminants found in tap water and improves its quality
Replaces the popular W10413645A
Fast shipping
How To Install The W10413645A Filter:
Locate the filter door in the right side of the refrigerator ceiling.
Press in up on the filter cover door to release the door latch. The door will drop down.
If you are replacing a filter rotation the used filter counter clockwise to remove it from the filter head. Note: there may be some water in the filter and some spilling may occur.
Take the new water filter out of the packaging and remove the cap. Be sure the O-rings are still in place after the cover is removed.
Align the arrow on the water filter label with the cutout notch in the filter head and insert the filter.
Turn the filter clockwise until it locks into the housing.
Lift the filter up into the compartment. Close the filter door completely.
Reduce water spurts by flushing air from the system. Run water continuously for 4 gallons (approximately 5 minutes) through the dispenser until water runs steady. Additional flushing may be required in some households where water is of poor quality.
Compatible with:
W10413645A, W10413645, W10238154, KENMORE 9082, 46-9903, P6RFWB2, PUR Filter 2, EDR2RXD1, W10413645, EDR2RXD2, PUR EDR2RXD2, Filter 2, PUR EDR2RXD3, WRX988SIBM03, WRF736SDAM13, WRF736SDAM11, KRFF707ESS01, DGHS2665KF, FFEN2822QS, FFHB2740PE, FFHB2740PP, FFHN2740PE, FGHB2866PF, FGHN2844LF, FGHN2866PF, LGHB2867PF, LGUB2642LE, FGHC2331PF, FGHS2355PF, FGHS2631PE, LGHC2342LE, FGHS2631PP, FFED2322QS, FFHN2740PP, FGHB2866PE, FGHG2366PF, LGHN2844ME, LGHN2844MF, LGUB2642LP, LGHC2342LF, FGEX26D6QF, FGHC2355PF, FGHS2655PF, FFHB2740PS, FFHN2740PS, FGHB2866PP, FGHN2866PP, FGUB2642LF, FFHS2622MH, FGHS2631PE 
Why Replace a Water Filter Every Six Months?
As the filter will absorb and block water contaminants, it will become saturated and clogged hence reducing the water flow and filtration ability gradually. It is recommended to replace the water filters every six months.
EDR2RXD1 Water Filter Compatible W10413645A, Whirlpool Refrigerator Water Filter 2, Made by CoachFilters 6Packs
$56.99