CoachFilters Compatible EDR2RXD1 Refrigerator Water Filter, W10413645A, 2Pack
SECURE TRANSACTION
Tips: The product was updated, you may receive a different package.
Frequently Bought Together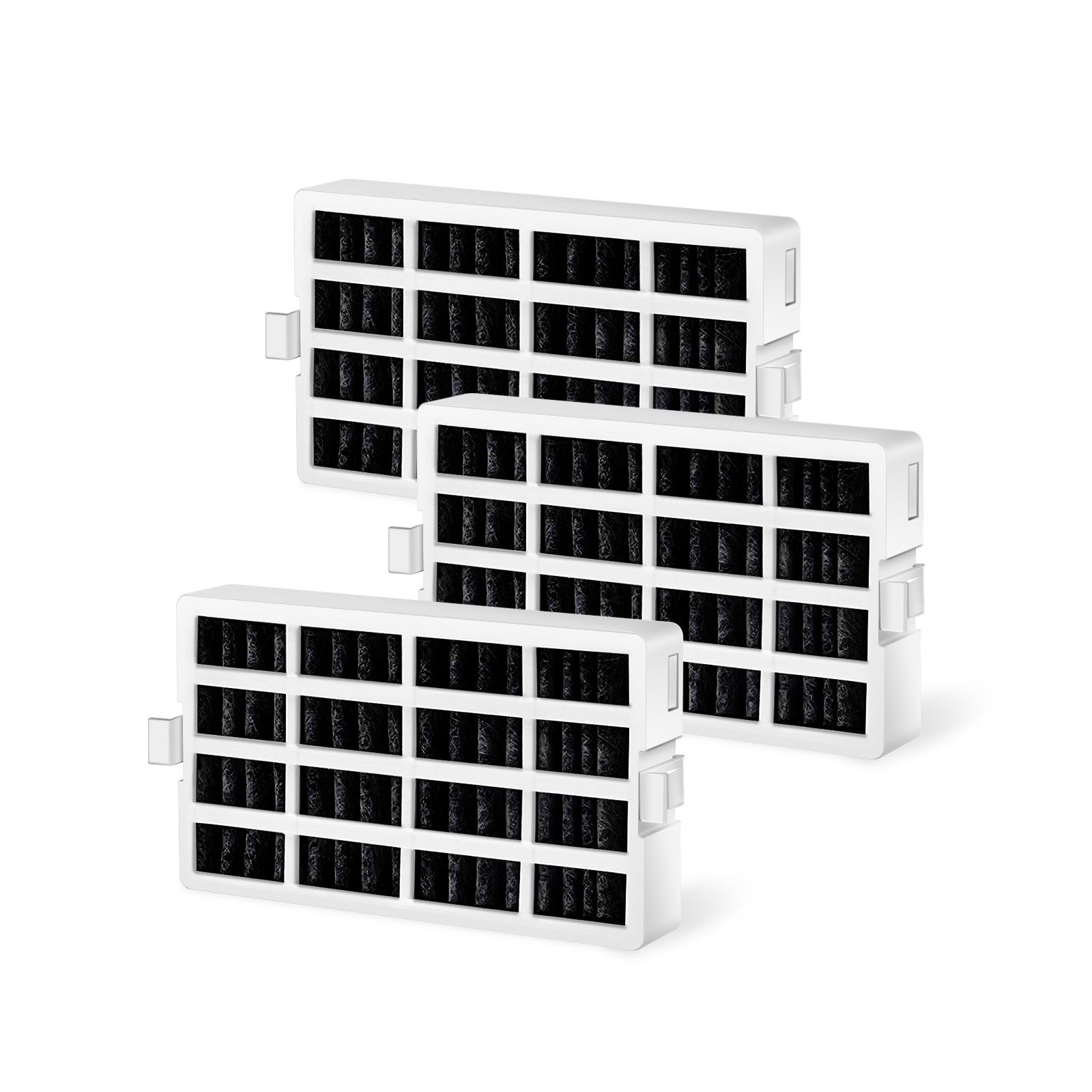 This item:

CoachFilters Compatible EDR2RXD1 Refrigerator Water Filter, W10413645A, 2Pack

-

$44.99

W10311524, AIR1, AP4538127 Refrigerator Air Filter by DFilters 3pk

- $15.99
Description
Product details
CoachFilters Compatible EDR2RXD1 Refrigerator Water Filter, W10413645A, 2Pack
[IMPORTANT] PLEASE MAKE SURE THESE FILTERS ARE FIT FOR YOUR REFRIGERATOR MODEL.

[Compatible Brands]:
Whirlpool, Maytag, Amana, KitchenAid and Jenn Air brands
[Compatible Models]:
EDR2RXD1, 9082, 9903, 469082, 469903, Filter 2, Filter2 P6RFWB2, W10413645A, W10413645, P6RFWB2 DGHS2665KF, FFEN2822QS, FFHB2740PE, FFHB2740PP, FFHN2740PE, FGHB2866PF, FGHN2844LF, FGHN2866PF, LGHB2867PF, LGUB2642LE, FGHC2331PF, FGHS2355PF, FGHS2631PE, LGHC2342LE, FGHS2631PP, FFED2322QS, FFHN2740PP, FGHB2866PE, FGHG2366PF, LGHN2844ME, LGHN2844MF, LGUB2642LP, LGHC2342LF, FGEX26D6QF, FGHC2355PF, FGHS2655PF, FFHB2740PS, FFHN2740PS, FGHB2866PP, FGHN2866PP, FGUB2642LF, FFHS2622MH, FGHS2631PE, etc.
[Product Specifications]
◆ Pressure: 30-125PSI (207-862KPA)
◆ External Testing Certification: NSF
◆ Temperature: 33ºF (0.6°C) -100ºF (38°C)
◆ Working pressure: 30psi-100psi (689.5kPa)
◆ Flow rate: 0.75GPM(2.84 IPM) 
◆ Capacity: 6 Months or 300 gallons
[Installation Instruction]
◆ Shut off water source
◆ Remove the old waterfiIter-Press the push button ot open the cover.
◆ Take the new Refrigerator water fiIter 2 out of its packing and remove protective cover from the o-rings
◆ Push the new Refrigerator water fiIter 2 into the manifold until it stops, puh it up firmly until it clicks into place.
◆ After replacing the water fiIter 2 EDR2RXD1, flush 2.5 gallons through fiIter before use (flush for approximately 5 minutes).

[Compatible With]: Ice and Water Refrigerator Filter 2 is exclusively designed for Whirlpool Refrigerator water filter 2 / EDR2RXD1 /  9082 / 9903 / 469082 / 469903 / Filter 2 / Filter2 / P6RFWB2 / W10413645A / W10413645,, etc.



[Quality Performance]: It is built to offer significant performance to reduce odors, chlorine taste, dirt, dust and other harmful sediments in the water. Retains beneficial minerals while removing impurities in water, serving you a superior grade of filtered water.
[Quiet Working Process]: The filter will not produce noise during the working process, and will not affect the work and rest of you and your family.
[High-quality Material]: Uses high-grade natural coconut shell activated carbon block as filtration material, which features better adsorptive ability and better filtration performance with microscopic pores.
[Satisfactory Service]: patiently and promptly answer all questions for customers, and provide customers with the highest quality service.
[Kind Reminder]: Please rinse the filter cartridge with 4 to 5 gallons of water before use. It is best to change the water filter every 6 months or every 300 gallons of water to maintain good filter ability and Certified to serve you cleaner, fresher, better-tasting and wholesome water.

[Tips]: Ensure that it is suitable for your refrigerator, our refrigerator water filter 2 is compatible with Whirlpool, Kenmore, Maytag, KitchenAid, Jenn-Air, Amana refrigerators and ice makers.
CoachFilters Compatible EDR2RXD1 Refrigerator Water Filter, W10413645A, 2Pack
$44.99